Our Ideas
CDI's Value Proposition
Globally-Trained Local Professionals
"Having domestic insight with global vision" is our unique value for providing consulting services to our overseas clients.
The understanding of local people, culture, and business practices - as well as acute global strategic insights - is extremely important for implementing business strategy in the real world. Through local professionals who are trained in global settings, we always try to find out the blind spot in our strategy that does not reflect the reality of local markets. This allows us to uniquely interpret market data and recommend workable strategic options. In this context, we provide conventional, western-based consulting service with a deep understanding of local culture, people and market.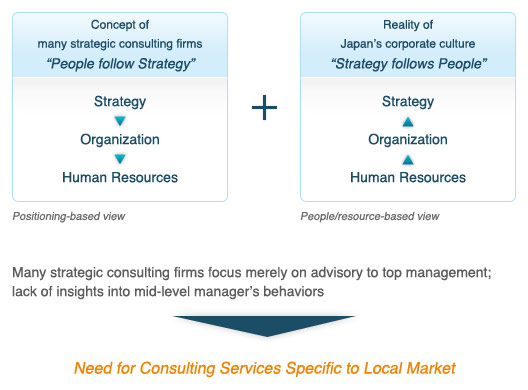 Strategy and Implementation
In order to bring a "Real Change" to clients, CDI actively participate in implementation and settlement of strategies by collaborating with the middle management.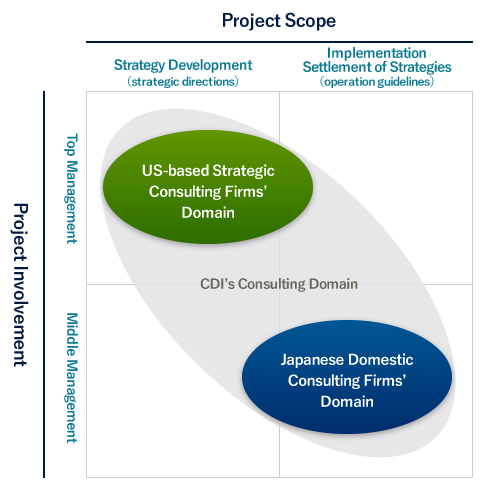 About CDI
Our profiles and management team
Our Ideas
Our value proposition, consulting concepts and styles
Expertise and Services
Industry, Functions, and Service areas