About CDI
Message from Founder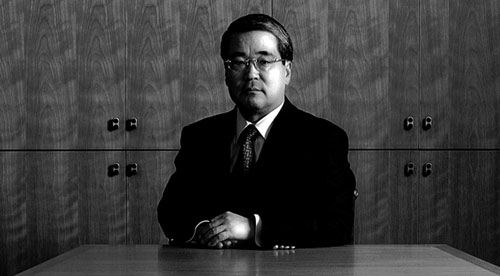 Yoshikoshi Wataru
B.S. and M.S. in Engineering, University of Kyoto
CAES Fellow concentrating in energy economics and project management, Massachusetts Institute of Technology
Manager, Technology Development and Corporate Planning, Tokyo Gas Co., Ltd.
Project manager and management committee member, The Boston Consulting Group
He passed away in 2013.
In establishing CDI in 1986, Mr. Yoshikoshi fulfilled a long-standing goal of providing the corporate world with an alternative management consulting firm that offers incisive strategy recommendations and assistance for their successful implementation. From organizational and human resources management issues to formulation of diversification strategy for sizable enterprises, Mr. Yoshikoshi has attained successful achievements during the years and took the role of Chairman in 2001. He is the author of several managerial and technological publications and of a best-seller on corporate strategy and management innovation.
As the world enters an era of increasingly dramatic economic and political changes, business managers are faced with an array of perplexing questions. Will change bring growth or decline? Should our business emphasize competitive strength or organizational synergy? Is it advantageous to enter a particular market now, or to wait? In the years to come, competition will become even more severe, and companies will have to work harder to survive.
Evolving business environments are forcing companies to restructure their operations and drastically alter their administrative and personnel systems. Businesses neglecting to reinvent themselves will fail in the 21st century. Managers must bear in mind increasing economic globalization in order to develop successful strategies for the future.
A quarter century has passed since businesses began to recognize the importance of consistent, comprehensive strategies for solving management problems. Management consulting firms, which have made valuable contributions to the spread of management's thinking, must also respond to change. The main challenge for consultants in the coming years is to progress from merely advising clients to actually assisting them in implementing theory into practice. We believe that consultants in Japan must find a way of combining elements of Western management theory with the traditional Japanese hands-on management style.
Companies that successfully satisfy market needs are rewarded with growth in profits and market share. ROI/ROE will be maximized when the ideas of senior management are accurately translated into action by middle management. The true function of a management consultant is that of a catalyst, using creative ideas to provide the link between companies and markets, as well as upper and middle management.
Companies must take three essential steps to achieve success and, in the process, reinvent the way they do business:
Identify key factors for success
Develop strategic recommendations
Implement the newly formed strategy
As the largest Japan-based management strategy consulting firm, we are unique in that we begin with the substantial knowledge and experience of a U.S. consulting firm and integrate them with methods best suited to Japanese organizations. We encourage our clients to take an international approach to business, using our tie-ups with partners in North America, Europe, and the Asia-Pacific region to provide them with a wealth of information.
The rapidly changing Japanese business environment is creating many new opportunities. CDI is well positioned to help its clients develop and implement innovative strategies that will ensure their success.
Wataru Yoshikoshi
1986
About CDI
Our profiles and management team
Our Ideas
Our value proposition, consulting concepts and styles
Expertise and Services
Industry, Functions, and Service areas