About CDI
Management Team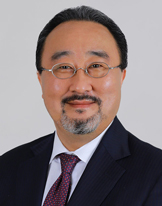 Kotaro Ishii
Executive Partner
Experience:
Consultant, The Boston Consulting Group
B.A. in Economics, University of Tokyo
Drawing on his extensive experience in a wide range of industries, Kotaro Ishii has developed highly effective consulting techniques and skills that have proven invaluable in the corporate makeovers with which he has been involved. In each and every project, Mr. Ishii has made a concerted effort to identify the company's strengths and unique assets in order to better implement the necessary reforms. This specialized approach has helped him to advise his clients on how to best adapt to a new corporate environment during the turnaround process. His many successes have been made possible through both his insight into the corporation's most basic business practices, organization and human resources, and his gift for implementing reform strategies.
Along with his expertise in formulating management policy directions and skill in creating a strategic vision throughout the mid- and long-term, Mr. Ishii has wide-ranging experience in the creation and implementation of sales strategies, product and business development, organizational reforms, and human resources development.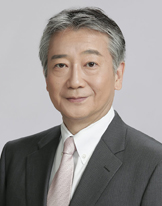 Takatomo Ajima
Executive Partner
Experience:
Consultant, Bain and Company (Tokyo and San Francisco)
B.A. in Sociology, Hitotsubashi University
Takatomo Ajima is a firm believer that the formulation and implementation of management strategies go hand in hand. To wit, without increasing the vitality of an organization and effecting a change in its mentality, there can be no strategy transformation or corporate change.
Mr. Ajima's experiences over a 20 year career in the consulting business have recently led him to projects helping public institutions. The increased pace of change that has occurred in recent years has created a need for public institutions to adjust their management practices and systems, especially in cases of semi- and full-privatization. His other areas of specialization include the medical and multimedia industries, and information and education services.

Nobuo Takubo
Partner
Experience:
The Long-Term Credit Bank of Japan, Ltd. (currently Shinsei Bank)
M.B.A., The Wharton School, University of Pennsylvania
B.E. in Science and Engineering, Waseda University
Nobuo Takubo has extensive experience in industries such as Finance (Bank, Life insurance, consumer finance and other non bank), Real estate (hotel, resort residences, office building and construction consulting), Buy out fund, Public sector, Manufacturers (electric components, auto components), Consumer products (baby care products and apparel) and System integrator. He has lead various projects in Strategy audit, Business due diligence, Redesign of corporate vision, Advisory of M&A and strategic alliances, Establishment of corporate story for future IPO to support communications between clients and debt/equity holders.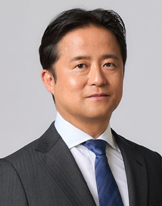 Shinichiro Urabe
Partner
Experience:
Consultant,
B.A. in Economics, University of Tokyo
Shinichiro Urabe has extensive experience in industries such as IT / internet (mobile internet platform, E-commerce, internet auction service, system integrator, and broadband carrier), Consumer products and retailer (SPA apparel, jewelry retailer, convenience store, and cosmetics), real estate (apartment developer, resort hotel, and rental agent) and Buy out fund. Recently, he engages in many strategic planning projects in Asian market (China Vietnam, and Thailand), such as market research, market penetration strategy planning, alliance strategy planning, and M&A support.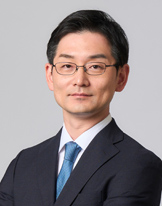 Tatsuhiro Ogawa
Principal
Experience:
Director, CDI-Singapore
General Director, CDI Vietnam
Asian International Executive Programme, INSEAD (Singapore)
B.A. in Law, University of Tokyo
Tatsuhiro Ogawa is an expert in business environment analysis, strategic planning, organization restructuring and M&A support (sourcing, due-diligence, negotiation advisor, and PMI) especially in the Southeastern Asian region. His extensive experience covers a broad range of industries from Food & beverage to Automotive, Consumer products, and Internet services.
Mr. Ogawa connects the Japanese companies/market and the ASEAN companies/market on the basis of value creation. He further contributes to the development of the companies in the ASEAN region with his valuable insights and knowledge from his well-grounded experience in the Japanese consulting industry.
About CDI
Our profiles and management team
Introduction of Corporate Direction Public and Technology (CDI-PT) team
Our Ideas
Our value proposition, consulting concepts and styles
Expertise and Services
Industry, Functions, and Service areas