CDI-PT
Introduction of Public & Technology Team at Corporate Directions, Inc.
Public & Technology Team started in 2009 at Corporate Directions Inc., (CDI) the first independent strategic professional consulting service in Japan. CDI-PT aims to establish new areas of consulting services to hybrid corporate strategy and national industry policy.
Today, industrial structure and competition change rapidly worldwide. In emerging countries, low-cost strategies are advancing, and in developed countries, exporting model is shifting from shipping manufacturing to exporting services and infrastructure. In addition, with the evolution of information communications technology, there has been innovation of services and commerce which has changed the business environment substantially, and the rapid change gave us no time to harmonize the way of business model and the technological development. Moreover, to lead the fast-changing world, there is urgent need for new strong formation by the government, companies, institutions and universities, and to support this kind of collaboration by different organizations, it is essential in having excellent coordinator who takes neutral position.
CDI is here to provide a new distinctive coordination, to fill the gap between industry policy and corporations to realize new value creation, enhancing core-competence and capabilities of Japan.
Over thirty years of experience in strategic consulting, CDI has worked with various clients to create business strategies. Our clients range from corporations, government institutions, medical institutions, non-profit organizations, and non-governmental organizations. Today, CDI-PT is active in Asia, including China, Taiwan, Vietnam and Indonesia, and in North America and Europe.
CDI's "Agent of Real Change" spirit is more active in CDI-PT. We do not only provide traditional strategic consulting services for short term earnings but also assist in formulating strategies both for private sectors and public sectors to plan and implement those strategies, and to realize long-term paradigm shift. CDI-PT believes that we are unique independent technology and ICT-policy consulting force based in Japan.
Our Principle
CDI-PT does not believe that Japanese business model is the best and work even in other countries. In many cases, when a company loses in global competition, it is due to not understanding local people, society, culture, and business practices. That is what we consider actual global strategic insights.
We believe that Japanese technology and operation will contribute worldwide, and we affirm the cost structure of companies in Japan is still competitive to emerging countries, if they focus and modify their business specification and integrate developing technology to a global standard. However, in most cases, poor communications lead to misunderstandings.
Why did the Japanese companies become noncompetitive from the 1990s? CDI-PT thinks that the value fluctuation in the IT industry made horizontal division of labor, leading to vertically integrated Japanese companies to lose its strength. Moreover, weak "coordination" and "business matching" by the Japanese companies worsened this situation.
CDI-PT will question again and again for stereotypical business assumptions against the realities of the Non-Japanese market. CDI-PT is opening door not only to Japanese companies but also to foreign companies or government, if they have good interest in collaborating with Japanese companies and their unique technologies.
Our Industry Specialties
On our website, you will find information about the service industries we currently provide worldwide.
8K/4K Broadcasting technology, Hybrid TV, Mobile TV
Digital Contents
Optical Telecommunications/ 5G Mobile
IoT/ Energy harvest technology
Cloud based-IT/Platform
Industry4.0
Image Processing/Face recognition Technology
Multilingual Translation
Smart Farming, logistics
Public sector industry policy/Deregulation
CDI-PT develops new type of projects exit every year that are both original and innovative. These exclusive results give our clients the ability to take steps ahead of the competition.
Our services include:
Industry/Corporate Strategy
Technology driven new Business Development
R&D monetarize management
Multinational project coordinator
HRM, Organizations for transnational
Global operations/BPR
Technology strategy/management/World Standardization
IT Patent/license
Global Alliance
Today, successful global strategy requires the awareness and understanding of local people, culture, and peculiar business practices. CDI-PT has global network with leading consulting firms in Silicon Valley and Washington, US and Taiwan. CDI-PT and CDI provide clients with seamless support from both global and local perspectives
CDI-PT Team
Fumitaka Okumura, PT Partner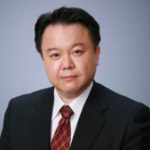 [Education & Carrier Background]
Master of Business Administration Keio university(MBA)Majored in Finance strategy
Graduated from Waseda University with bachelor's degree in English and French language Industry & technology policy consulting company Corporate direction partner, Director  of planning division (NTT Communication), Consulting Manager of social systems(NTT data institute), consultant (Andersen Consulting)
A committee member of Ministry of Welfare & Labor, Ministry of internal affairs & communication Special Expertise in business model & industry policy at Video/4k8k Digital Broadcasting/Broadband IP Network technology
[Major Track Records]
Digital mobile broadcasting system promotion and integration for Taiwan, Thailand, Turkey (MIC 2012-15)
Smart mobile broadcasting consortium development in Taiwan (MIC 2013-14)
Project management of Japanese Digital broadcasting system(ISDB-T) and ICT infrastructure technologies and business model exporting project for Brazil, Philippine, South-America, Africa countries (MIC 2010-17)
Solar low energy consumption mobile broadcasting system design for rural area of Indonesia (JAIF 2012)
EWBS Asia-disaster information system design for Indonesia (MIC 2012)
Research for corroborate development US & Japan and EU &Japan institute in 5G network, Optical devices, Data analysis and cyber security (MIC 2014- 15)
Research of new technological needs in Japan and overseas related to the "Strategic Innovation Program2020" (CAO2016)
Regulation and technology research for technology and adopting scenario of anonymizing privacy data for Big Data analysis" (METI2009)
Other more than 250 professional research and consulting track records
[Presentation & Articles]
8K AR/VR/MR in Taiwan international conference (2016 Taiwan Institute)
Japan mobile platform in United Nation, ICTDR in Cairo (2005 MOF /JICA)
Digital broadcasting workshop (Thailand/MIC 2014)
"Japan mobile promises" (Jupiter Research 2001)
Yuichi Kosugi, Manager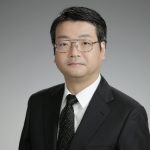 [Track Records]
Reform of governance and remodeling of organization at a national university
Evaluation project of regional industry promotion using ICT
Marketing research of the "Strategic Innovation Program"
Strategy planning and its execution for food and beverage companies
[Career]
Joined Corporate Directions, Inc. after finishing master's degree
Over 20 years of experience in consulting services, including but not limited to various business evaluation, strategy formulation and planning/executing mid-term business plan
[Education]
M.A. in Arts and Sciences, University of Tokyo
B.A. in Arts and Sciences, University of Tokyo
Corporate Direction Public and Technology简介
Corporate Direction Public and Technology(以下简称CDI-PT)成立于2009年,是日本第一个致力于将公司战略和国家产业政策相结合的独立的专业战略咨询团队。
纵观世界产业竞争格局,为了应对工业新兴国的低成本战略,发达国家倾向于由制造业出口转向服务业出口及跨区域基础设施建设。在此过程中,政府、企业、学会和大学组成的新型编队将会成为制胜的关键。而对于这样的横向联盟,一个杰出而中立的协调者是必需的。
为了成为这样一个杰出、中立且与众不同的协调者,我们会积极参考商业咨询专家的意见,以期通过填补政府政策和日本企业间的空白来实现日本技术的充分利用。
CDI-PT能够利用CDI集团在三十年间所积累的经验和人脉帮助各行业的大型企业、合资企业以及海外企业。此外,CDI-PT还将其服务对象扩展至政府部门、NPO和NGO。今天,CDI-PT正活跃于亚洲,包括中国、台湾、越南和印度尼西亚等国家,同时也在北美洲和欧洲积极拓展自己的业务。
服务宗旨
"真正变革的引领者",这既是CDI的服务宗旨,也同样适用于CDI-PT。我们不仅仅提供传统意义上的、以短期盈利为目的的战略咨询服务,也致力于通过规划和协助私营部门和公共部门双方来落实战略规划,实现长期的、根本性的变革。
CDI-PT正在为日本和海外企业提供专业的咨询服务。我们相信,源自日本的CDI-PT正在成为一支独一无二且独立存在的、专注于技术与ICT政策相关咨询业务的生力军。
CDI-PT并不认为将日本的商业模式照搬至亚洲其他国家会获得成功。很多时候一个公司在全球化竞争中败下阵来,是由于他们不了解当地的人群、社会、文化,以及当地市场的实际情况,而这正是我们所强调的实际的全球战略视野中所必须考虑的要素。
我们相信,日本的技术和运营模式可以为全世界做出贡献;同时我们也可以断言,日本企业的成本结构对于很多谋求商业差异化和世界水平的技术能力的国家来说是很有竞争力的,然而遗憾的是,很多情况下由于缺乏交流沟通,双方出现了许多误解。
CDI-PT会根据海外市场的实际情况,再三反思那些日本既定的商业前提假设,这使得我们能够对市场和企业领导者的战略决策提供独一无二的见解。CDI-PT以独特的视角,将对海外需求的深刻理解和日本出色的技术能力、成熟的商业模式相结合,为客户提供服务。
CDI-PT不仅面向日本企业、更是为众多对日本科技和组织模式感兴趣的外国企业和政府敞开大门。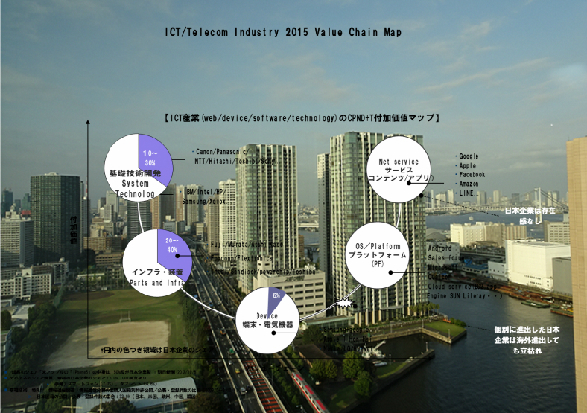 擅长领域
在我们的主页上,您可以详细了解我们在全世界范围内提供的服务项目。我们所擅长的服务领域如下:
8k播放技术,拼合电视以及移动电视
数码内容产业
光纤通信与5G移动通信
数字媒体转换
云技术信息平台
新能源与数字电子
宅内ICT技术应用与车内ICT技术应用
线上消费品零售与自动化服务
网络应用与网络安全
公共部门产业政策与管制
服务内容
CDI-PT每年都会完成数个具有独创性和创新性的项目,这些独有的项目经验能够帮助您在激烈的竞争中更胜一筹。下面是我们所擅长的服务内容:
行业、企业战略规划
技术导向性新事业开发
研究与开发的货币化管理
跨国项目合作
跨国人力资源与组织管理
全球化运营和业务流程重组
技术战略、管理及标准化
移动产业的企业并购和金融咨询
信息技术专利及许可证相关业务
全球网络
今天,成功的全球战略需要企业对当地的人群、文化和市场实际情况有深刻的理解。CDI-PT已经在美国硅谷、华盛顿,比利时布鲁塞尔和台湾建立了全球化的咨询服务网络,与CDI集团一同致力于为客户提供从全球视野到地方观察的无缝式支持服务。
合伙人以及主要成员
奥村 文隆(Fumitaka Okumura)
教育与工作背景
庆应义塾大学经营管理研究科修士 主攻财务战略
曾任NTT Communication企划部门主管、NTT 数据经营研究所社会系统咨询经理
现任战略与技术政策咨询公司 Corporate Direction合伙人
厚生劳动省委员、总务省委员
主要全球与战略性项目经历
日本信息通信技术(ICT)基础设施的技术与商业模式推进项目 项目经理
在南美、亚洲、非洲地区17个国家推进ISDB-T 地面数字电视广播系统 (总务省 2010-14)
在台湾、泰国、土耳其推进 ISDB-Tmm 移动多媒体广播系统 (总务省2012-14)
在台湾地区推进智能移动广播协会的发展 (总务省2013-14)
在印度尼西亚、泰国地区推进亚洲灾害信息系统 (日本原子力产业协会 2012-14)
日本海外特派项目 项目经理
印度尼西亚采购系统 & 数字授权技术 FS,J-Front (经济产业省、日本贸易振兴机构2004-8)
埃及数字博物馆建筑 & 运营设计 FS (经济产业省、日本贸易振兴机构2008) 演讲与发表文章
At United Nation, ICTDR in Cairo (2005 国际协力机构)
东欧国家电子政府会议能力 (2004日本贸易振兴机构)
数字广播研究会 (总务省2014)
"日本移动承诺" (Jupiter Research 2001)
其他项目经理、研究会和协会主导的项目经历
匿名数字保护的新一代技术 (经济产业省 2009)
M2M 全球动向以及市场预测 (总务省2011)
HTML-5 & HEMS、BEMS技术国际标准的影响分析 (总务省2013)
日美协力发展的研究评估 (总务省2014)
EU &日本关于5G网络或网络安全制度方面的调研 (总务省2015)
超过250个跨国性调查研究实绩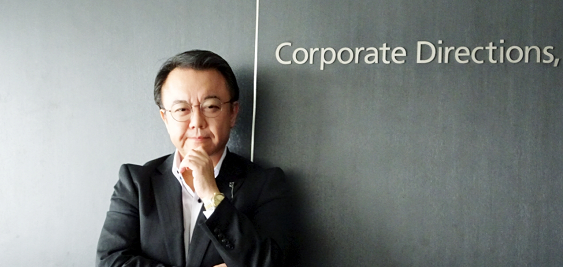 是枝 邦洋(Kunihiro Koreeda)
教育与工作背景
京都大学综合人间学部 学士
京都大学大学院人间・环境学研究科 硕士 主攻文化人类学
析道管理咨询公司日本总公司Principal、兼任上海分公司董事、副总经理
主要项目经历
战略再构筑、执行支援
在中国市场新事业的构筑(医疗健康领域)
在中国市场品牌定位支援、运营模式转换 (化妆品、服装)
东南亚地区传送机器相关领域的新事构筑
现地法人、本社组织结构设计、人才培养
中国地区法人的PDCA循环构筑、组织设计、企划领域人才培养
与当地企业的业务、资本合作支援
中国住宅医疗系统、健康管理系统事业的可行性研究(医疗)
与中国现地企业的合并支援(制药、旅游)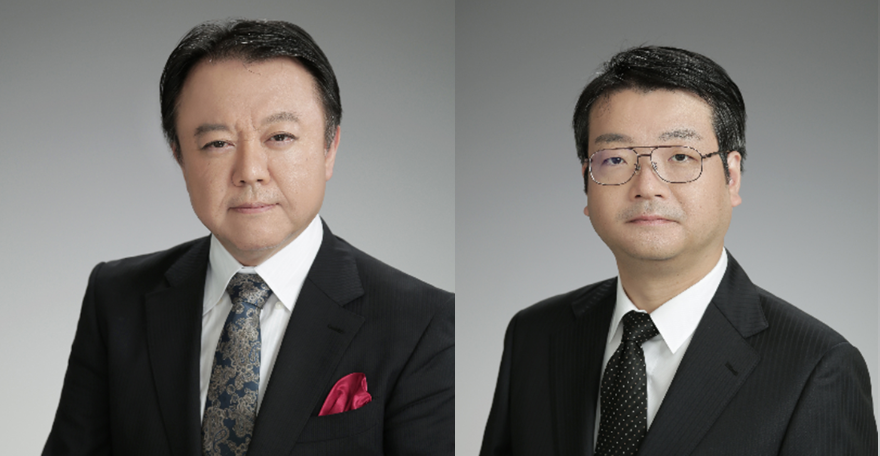 About CDI
Our profiles and management team
Introduction of Corporate Direction Public and Technology (CDI-PT) team
Our Ideas
Our value proposition, consulting concepts and styles
Expertise and Services
Industry, Functions, and Service areas